Jerry Hill
"Man of Integrity"
- Johnny B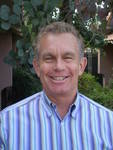 Jerry Hill
REALTOR®
Broker
Jerry's Highlights...
1966 Graduated Lyons Township High School, La Grange, Illinois near Chicago

1966 Enlisted in US Army, selected for Officer Candidate School


1967 Commissioned 2nd Lieutentant, Fort Benning, Georgia


1968 Promoted to 1st Lieutentant, earns Airborne wings, graduates Jumpmaster School


1969 Promoted to Captain at 21years of age, (one of the youngest captains in the US Army)


1969-70 Serves as Mobile Advisory Team Leader in the central highlands of Vietnam. Awarded Combat Infantryman's Badge and Bronze Star


1972-3 Honorable Discharge- Awarded Army Commendation Medal, Enters San Jose State University, Begins to serve clients by developing financial planning skills with Penn Mutual Life Insurance Company


1974-5 Hones financial skills and develops Referral Network to better serve more clients' needs, develops a "Referral Only" system built on Client service


1976 Graduates San Jose State University with honors and great distinction and a B.S. degree in Marketing, teaches his "Referral Only" system to others to expand customer service to the community

1977 at the insistence of his clients, obtains real estate license to more completely serve his clients


1978-82 opens Era Marquis & Hill which is recognized repeatedly as ERA's #1 Company nationally (more service to more people)


1983-92 opens ERA Hill & Associates, Realtors;
designated a Superior Court Expert Witness to serve clients' needs, continuously ranked one of the top real estate practitioners in his area believing in the highest standards of customer service refines "Referral Only" system


1993-present opens RE/MAX Santa Clara Valley developing unique agent compensation system to allow agents to better serve their clients

Teaches several mentoring groups in the community on the importance of a "balanced life" to better serve themselves and those around them


RE/MAX Santa Clara Valley recognized consistently as one of the top real estate companies in the area because of belief that "client service come first"

Continually recognized as one of the Top Sales Agents in RE/MAX with Platinum & Chairman's Awards. "If you serve your clients well, they will help you build your business"


"Referral Only" system revised and upgraded to best serve clients
Competitive tennis drive recognized by being named United States Tennis Assoc. Northern California Division "Player Of the Year"


The future- Jerry believes by helping his clients achieve their goals with thorough, consistent service; exceeding expectations; and communication excellence that relationships for a lifetime are built.