Tom McEvoy
"Advisor, Advocate & Friend "
- Johnny B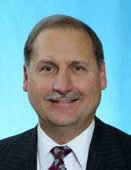 Tom McEvoy, SRES, MBA
REALTOR®
Broker Associate
About Tom ...

Graduated Lyons Township High School, La Grange, Illinois near Chicago

Born in San Francisco, I have lived on the San Francisco Bay Area's Peninsula and in the South Bay area my entire life. Communities where I have lived include San Francisco, Daly City, Los Altos, Cupertino and Sunnyvale. In my ninth year as a real estate broker, I keep abreast of the dynamics of the real estate market by regular research as to the trends and stay current with the ever-changing real estate industry by course work and seminars. Married over 29 years, we have two sons. One attending Sonoma State University and are other one attending Fremont High School (part of Fremont Union HS District). Our family has resided in Sunnyvale's Birdland area since 1979. Both my wife and I have been active in our community, contributing enormous time and energy to our local schools (Stocklmeir Elementary; Cupertino Middle and Fremont High). In addition, we have contributed our time and energy to the Sunnyvale Metro Little League (part of District 44). I have been involved as a Board Officer as Treasurer (two years) and a baseball coach (nine years). My wife as a team parent and board member of Fremont High School's Athletic Booster organization. Additionally, we give financially and time to Sunnyvale Community Services to help those less fortunate in our local area.


About Tom's Services:

As a licensed California real estate broker with RE/MAX Santa Clara Valley, I have experience in a wide variety of transactions assisting clients with their real estate needs. I offer high-intregrity, professional advisory assistance with residential (buy, sell, exchange) as well as multiunit residential and commercial properties (buy, sell, exchange) and also offer my clients additional experience and education with the Seniors Real Estate Specialist® (SRES) designation. I regularly work with legal, tax, loan, architect and financial planning experts to assure my clients are provided the information necessary for them to make better decisions. I work hard to be my clients' trusted real estate advisor and REALTOR® for life, before, during and after each transaction! Since I do no self-promotion ads in newspapers or mail, referrals and repeat clients generate the vast majority of my business and I am especially grateful to those that think of me with their referrals.

Main Communities Served:

Campbell, Cupertino, Menlo Park, Atherton, Palo Alto, Mountain View, Los Altos, Los Altos Hills, Sunnyvale, Santa Clara, Saratoga, Los Gatos, Monte Sereno, San Jose, Campbell, and Milpitas. Directly or through alliances, I have current listings information for at least the following eight California counties:

San Francisco
San Mateo
Santa Clara
Santa Cruz
San Benito
Monterey
Alameda
Contra Costa (partial) High Schools in my Service Area:

Homestead
Fremont (older son - Graduate; younger son attending)
Mountain View
Los Altos (Graduate)
Menlo-Atherton (wife - Graduate)
Gunn
Palo Alto
Cupertino
Monte Vista
Lynbrook
Santa Clara
Wilcox
Prospect
Westmont
Saratoga
Los Gatos
St. Francis
Archbishop Mitty
Bellarmine Collges and Universities in my Service Area:

Menlo College
Canada Community College (wife - Graduate)
Stanford University
Foothill Community College (Graduate -- A.A. Degree - Real Estate)
De Anza Community College
Mission Community College
San Jose City Community College
Santa Clara University (Graduate - MBA)
San Jose State University (Graduate - B.S. Business Admin - Finance)
Evergreen Community College
Professional Affiliations/Designations:

Awarded the Seniors Real Estate Specialist® designation (SRES)
Member of National Association of REALTORS (NAR)
Member of California Association of REALTORS (CAR)
Member of Santa Clara County Association of REALTORS (SCCAOR)
Member of MLSListings Inc. (area Multiple Listing Service)
Member of Better Business Bureau of Santa Clara County
Member, Sunnyvale Chamber of Commerce
Member, Independent Real Estate Brokers Network

Education/Credential:

Graduate of Los Altos High School, Los Altos, CA
Associate in Arts (A.A.) degree in Real Estate, Foothill College, Los Altos Hills, CA
Bachelor of Science (B.S.) degree in Finance, San Jose State University, San Jose, CA
Master of Business Administration (MBA), University of Santa Clara, Santa Clara, CA
California Community College Teachers Credential, valid for life
State of California Real Estate Brokers License (license #01275853) issued through Department of Real Estate (DRE)