Your REALTOR® for Life
Team Leader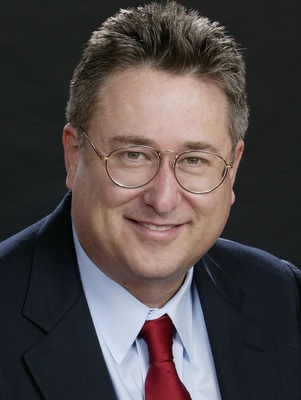 Johnny B
John Bretthauer, GRI, CIPS
REALTOR®
Talk Show Co-Host
Areas Serviced: Santa Clara County and San Mateo County
Specialties: High End "Fine Homes", 1st Time Buyers, Bank Repossed Properties, Investment Opportunities
Residence: Lived in Bay Area off-and-on since 1959. "The Bay Area is home!"
Education: High School: Bellarmine College Prep; College: San Jose State University; Real Estate Mentors: Jim Droz, Brent Gove, Lynda Wylie, Jack Wootan, Patrick Wallace, Chad Costa, Robert Wallace, Lynn Powell, Pat Dykes; Commerical Real Estate Mentor and Partner: Jim Chandler; Television and Radio mentor and producer: Matt Wagner; Certifications: Graduate Realtor Institute (GRI), Black Belt; Real Estate Personal Experience: Investor (purchased 13 homes)
Testimonials: Click here to read delighted clients' testimonials
About Johnny B...
Johnny B's first love is meeting the needs of his clients. His biggest joy is seeing the faces of clients who have fully reached or exceeded their goal. Integrity, patience and good listening skills have helped his business grow by referrals from satisfied customers. Johnny B practices real estate with the intention of building relationships with his clients—for life.
Johnny B believes in education and world-class mentors. Even though Johnny B had already earned a Work Research Grant at NASA at 16 years of age, won many awards for top salesman during his career, and has been a top producing agent at RE/MAX, he has a continued focus on expanding his own knowledge of real estate. As a result he has earned the Graduate Realtor Institute (GRI) which less than 10% of all REALTORS ® obtain. Johnny B also trains with World Class Mentors: Jim Droz (#1 Producer Worldwide for many years at Century 21), Brent Gove (Mega Producer in Sacramento) and Mat Wagner (Television and Radio Media Coach and producer who helped him develop the talk show that he co-hosts)..
Today's market is unlike anything we've seen before. Most agents look back and see what they should have done. Johnny helps you make the right moves because he believes in forward thinking to zero-in on the best opportunity for his clients.

Buying or selling a home is one of the most important transactions you will make in your lifetime; it's like open heart surgery for your finances. As a qualified and knowledgeable real estate agent, Johnny B will guide you through your transaction and provide you with everything you need to know at each point of your decision-making. He is a seasoned agent who has developed world class marketing, preempts problems, negotiates your transaction and handles your contracts like a chess master.
Johnny B Explains His Success:
I have a competitive drive to excel and I love the thrill my clients get when they are surprised by our excellent service. I train with world class mentors and have created delightful win-win long-lasting relationships with my clients, associates and mentors.
RE/MAX is clearly the top Real Estate Firm in the world. I fully expect to be the top agent in the Bay Area and will build my future success on hard work and extraordinary service to every client.

My goal is not to just sell homes, I help people achieve their most cherished dreams and help them enjoy the process. I am passionate about my "work" and I love it." Helping my clients beyond their expectations is my goal. It is the right thing to do and a vital step in my business plan.
I need my clients to be delighted to achieve my goal! Because I treat my clients right, they talk about us to their friends and family. That is why we get so much repeat business and so many referrals.
I've got the training, the ability and the passion to sell your home quickly and for top dollar. Just turn me loose and let me get it done. If you do, you too will soon be a happy client.
Now isn't that what you really want.